Welcome
This four-week online course guides participants on the practical path of unconditional love and its ability to heal chronic emotions.
This is also called forgiveness.
All emotions are valuable and their healthy expression is informative and guiding. However, if you experience chronic negative emotions then it is likely something intense happened that has left you stuck.
Forgiveness will not only reinstate your inner peace, but it will liberate your true potential.
Healing wins. 
About Dara
I'm Dara McKinley, the creator of and guide for How to Forgive.
I completed an MA in Contemplative Psychology from Naropa University and have spent my entire adult life in the field of human services and wellness. From counseling delinquent adolescents, to a private psychotherapy practice, to leading retreats and workshops — helping others restore their emotional health is my passion.
Forgiveness is a spiritual experience that restores the heart. I have one foot firmly planted in the mystical world and the other firmly planted in the rational world. Synchronizing the rational and the mystical is where forgiveness is found.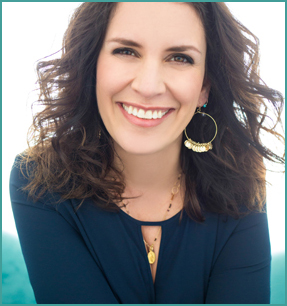 My Story
Ten years ago I experienced a betrayal that radically changed my life and left me awash in confusion and disbelief. Despite all of my efforts to let it go, take the high road and focus on gratitude, my struggle endured. After three years I hit rock bottom. I suspected I could benefit from forgiveness but I had no clue how to do it. Thus began my quest.
In October 2012, armed with my previous knowledge of eastern spirituality and western psychology, I dove deep into the vast world of forgiveness. In less than a month I felt peaceful and my entire world view was transformed.
Initially it didn't occur to me to share what I'd discovered, but after many meaningful conversations with friends and colleagues, I saw that many people were in the exact boat I had been in: they needed to forgive but they had no idea how to go about it.
I then realized that a straight-up, practical, heart-centered, dogma-free, forgiveness course that honors the individual and their unique journey, would not only be useful, but for many, necessary… and How to Forgive was born.
An Updated Definition
Like most words in the dictionary "forgiveness" has multiple definitions, the most common being to pardon. Another definition, and the one I represent, is a spiritual experience that heals the heart.
The spiritual experience is your own first-hand connection to unconditional love. Healing the heart refers to ending inner emotional struggles. From this angle, pardoning is only a potential outcome, while inner peace, freedom, and creativity are the true rewards of forgiveness.
"I took this course with the hopes of that it would help me cope with the stress of an unusually long unemployment period. Once I began though, I realized something unjust had occurred at a previous job that I had residual feelings about, so I decided to focus on forgiving my previous employer. I pride myself on being practical, logic-driven, and results-oriented. I can get cynical if something is too out-there. This course was undoubtedly effective at not only managing my stress, but also revealing things that I was holding on to and processing them. When the four weeks were done I was left feeling peaceful and complete. And yes, before the course was over, I landed a great job." Wendy G. Thorton, CO.
"After seven years of a difficult marriage that ended in divorce, I was stuck in a resentful place. This course is phenomenal. So well done and insightful."
– Binah R., Colorado Springs, CO
"How to Forgive helped me to heal one of the most important relationships in my life – my relationship with my mother. I came in to the course full of anger and 'how could she?' resentment. A few weeks in, I felt my heart opening and the natural impulse to let go of seeing her as a villain. This process opened a doorway to my own empowerment in my career; once I was able to let go of blaming her, I felt noticeably more powerful in the world. I had no idea how much the anger and resentment were keeping me stuck in disempowerment. Best of all, the process of letting go of anger was not a denial of my own hurt – it actually honored it and gave me a way to love myself while forgiving." – Katya S. Boulder, CO
What is betrayal?
I often use the word betrayal to describe things that need to be forgiven and it typically elicits one of two reactions: a clear resonance, or confusion as to how this seemingly dramatic word applies to their struggle. Many associate "betrayal" with exaggerated soap-opera narratives, but its real definition is helpful to understanding the power of forgiveness.
Whether created by you, someone else, or life circumstances, betrayal is when someone or something you trusted fails.
Through this lens we can see that betrayals occur all the time and while many don't leave a lasting emotional impression, some involve huge losses and some are chronic. When a betrayal involves a big loss and/or is chronic, forgiveness is very useful.
"I entered this course to forgive my ex-partner. The course not only helped me see how much I was holding on to, but it also taught me how to release it. I feel a lot softer now. I plan on re-taking the course to forgive some other people in my life. How to Forgive is valuable and I recommend it to anyone who wants to be free of the past." V.S. Madison WI
"Dara makes the forgiveness process doable, meaningful, and effective." -Carissa M., Seattle, WA
"Most people know its good to forgive but until now, I've never been guided step by step. This is life-changing and deeply transformational. I'm able to experience a level of peace and freedom that I didn't know I was capable of. Every cell of my being is grateful." – Emily J. San Francisco, CA
Therapy vs. Forgiveness
I am a trained psychotherapist and huge fan of therapy, however forgiveness does not replace therapy and therapy does not replace forgiveness. They are both important.
Therapy is a relationship with a counseling professional who can help you move forward in a variety of ways depending on your history and circumstance. There are many effective psychotherapeutic modalities and the healing that can come from working with a good therapist is invaluable. Some of the many benefits include: resolving past trauma, understanding family of origin dynamics, changing habitual patterns, learning to create boundaries, being seen emotionally, and ongoing support.
Forgiveness is a spiritual experience that is typically achieved and practiced on your own. It is designed to heal chronic negative emotions by applying universal love to your unique circumstance. It requires your personal truth and the power of your heart which is available to you at any time.
The next How to Forgive course is
September 20 - October 18, 2020
How to Forgive is a four-week course that includes:
Weekly instructional videos that deliver a relatable view and clear path
Weekly assignments designed to realize each piece of the forgiveness puzzle
Weekly video tutorials that will encourage, inspire, and elaborate session themes.
Personal coaching with me, via email, for the duration of the course
Support and guidance: For the full four weeks of the course + two weeks post course, I am available via email to help guide you through any confusing spots.*
Time commitment: Though everyone's forgiveness journey is unique, on average the course requires 1-3 hours/week. Ultimately the more time and space you allow yourself during the four weeks, the more effective the course will be.
Each week you will receive a video/audio session to guide you through the following themes:
Week 1 – Preparing: You will prepare for a successful course experience and learn how to embody unconditional love.
Week 2 – Initiating: You will begin the forgiveness process and learn to apply unconditional love to your unique circumstance.
Week 3 – Seeing: You will learn how to clear negative emotions.
Week 4 – Synchronizing: You will synchronize unconditional love with your emotional truth.
Week 5 – Completing: Your sacred forgiveness journey is reviewed and celebrated.
Integration – Complete course access remains available for two additional weeks.
*Please note that this is not a do-at-your-own-pace online course. Registering for this course means that you are purchasing access to the How to Forgive online portal with support from me during the dates listed above, plus two additional weeks. If you cannot make these dates, this course is offered multiple times a year. Please enter your email at the bottom of this page to be notified of the next course.
Do you have something to forgive?
Answer the following questions to see if you have something to forgive?
Have you done a lot of great work in therapy but still have strong feelings about some things in the past?
Is there something that you feel you have moved past but when you think or talk about it today you feel your pelvis, stomach, heart, or throat contract/wince/cringe?
Do you experience chronic anger, resentment, shame, and/or guilt?
Do you find yourself with a strong need to talk about something from the past with whomever will listen?
Does your body wince, cringe, contract, or become tense when you recall certain memories/thoughts?
Did something or someone you trusted let you down?
Is there a chronic issue in your life that creates burdensome feelings?
If you answered yes to any of the above questions, you likely have something to forgive.
Is this course for you?
Using a scale of 0 – 10, with 10 signifying a burning desire, and 0 signifying no desire, how badly do you want to feel differently about your issue?
If you answered 8, 9, or 10, then you could benefit from this course.
Have another Q?
I am happy to answer it. Click here to contact me.
Forgiveness and Self-Love
Core to the path of self-love is self-care, good boundaries, self-compassion, and…forgiveness. Whether you are forgiving yourself or forgiving another person, unresolved betrayals and traumas take up residence in your body, skewing perspectives, blocking intuition, and fueling criticism of self and others. Learning to liberate your body from the pain and emotional confusion of betrayal is one of self-love's greatest acts.
"Three months ago I had a powerful emotional remembrance of anger and sadness related to my parents divorce and my father in particular. I took How to Forgive to help me release these feelings that were so clearly stuck in my body and psyche. This course has given me tremendous relief and I am grateful." D.I. Boulder, CO
"I chose to forgive what I thought was unforgivable and I was astounded by the eye-opening perspective of this program." – Miriam B., Boulder, CO
"A masterful teacher." – Lillian S., Seattle, WA
FAQ
I would like to do your course but I am traveling during the course dates. Could I still do it while traveling?
No, it is best to wait until you have time and space in your schedule. Learning how to forgive is one of the most important things you will do in your lifetime and it requires your full attention. 
Courses are offered four times a year. If you are unable to take this course now, enter your email below to be notified when registration opens for the next course.
I have been struggling with an issue for a long time and I am done with the burdensome feelings. Could this course help?
Yes. I recommend that you take this course.
Is there a Facebook group or some community aspect to this course?
No. I believe that forgiveness work is personal and thus private.
Do you offer scholarships?
No, not at this time.
What is your religion/spiritual views?
I describe myself as spiritual but not religious. My connection to spirit feels constant but is particularly vivid in the quiet morning hours and in nature.
"It worked magic. Thank you for creating this life-changing course" – Kim L., Boulder, CO
"It has been a year since I took Dara's "How to Forgive" online seminar. At the time, I was doing everything I could to try to forgive. It seemed nothing would work. As I look back now at my year, I have found myself using the tools she teaches on a regular basis! My life finally has propelled forward and I am filled with gratitude for where it has taken me. The course not only started my path of healing, but it started me on a path of living! Thank you Dara, you are such a gift, these tools were such a gift." – K.C. Boulder, CO
The next How to Forgive course is
September 20 - October 18, 2020
Can't make this round?
Enter your email address to be notified when registration opens for next course.